Shopping for your home should be seamless and straightforward. Thats why Ashley Furniture brings you the latest styles, priced right, so you can create spaces that reflect you, as often as you like. Comfort is everything, and you'll feel it in the quality pieces that stand the test of time.
Mattresses
With a range of sizes and types, an Ashley mattress is the perfect bed if you want undisturbed sleep and peace of mind. Our beds are made with a variety of materials to give you exceptional comfort and support, ensuring that your body is cradled without sinking. Also, an Ashley Sleep mattress is engineered to be no-flip, making it a great low-maintenance option.
Shop Mattresses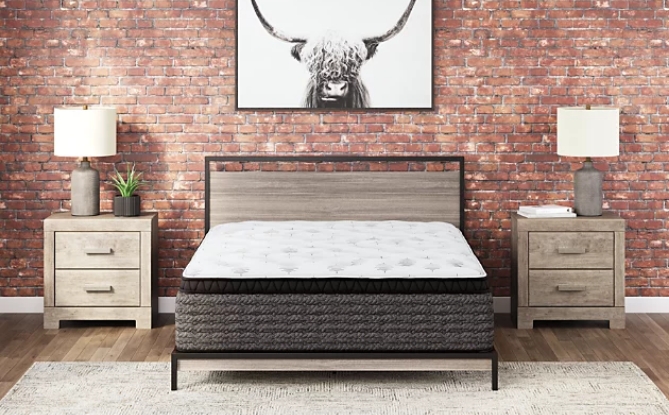 TV & Video
Creating a home movie theater isn't as daunting as it may sound. All you need is a TV and a comfortable place to view the film at the end of the day. That said, you can turn a dull home theater room into an extraordinary one with just a few fun home theater room ideas. And luckily, we're here to help with that.
Shop TV & Video
Living Room
From the latest styles of sectional sofas to durable engineered wood tv stands, Ashley combines the latest trends with technology to give you the very best living room furniture. With unmatched prices and quality, we're your one-stop desitination for unique living room furniture and accents.
Shop Living Room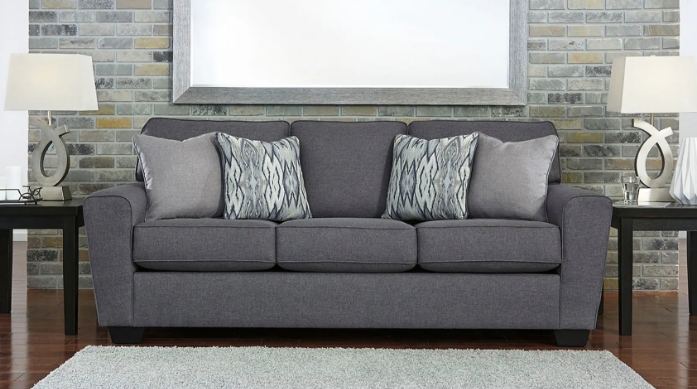 Dining Room
A beautiful dining table will transform every meal into a five-star experience. Dining tables bring families together— inspiring new recipes, feelings, and flavors. Choose from a variety of gorgeous materials to match your style, such as a glass dining table, wooden dining table, and marble dining table.
Shop Dining Room
Bedroom
Create the restful retreat you deserve with Ashley bedroom furniture and decor. Your master bedroom should be a safe space to relax and unwind after a day's work – and that includes a bedroom set that makes day-to-day living as effortless as it is stylish.
Shop Bedroom
Home Office
With more people working from home, it has never been more important to design the perfect home office space. Long gone are the days when home offices looked stuffy and unimaginative. Now, you can use this room to truly show off your unique personality.
Shop Home Office
Home Accents
Whether you're tackling a small space or a grand room, home accents are the pieces that tie your home together. These unique details transform spaces from drab to fab in a pinch by adding pops of color and life to your canvas.
Shop Home Accents
Outdoor Furniture
Ashley outdoor furniture has everything you need to entertain for every occasion. Whether you choose a sectional or a dining table, your modern outdoor furniture is sure to turn heads every time. From vibrant colors to durable frames against most weather conditions, our wide selection of deck furniture will always have your best style interests at heart.
Shop Outdoor Furniture